Commerical Junk Removal Calgary

How we work with businesses.
Call 403 829 1958 to speak to a representative about pricing, availability, and just about any question you want to ask
Working Around Your Workday


YYC Junk offers flexible scheduling options to minimize disruption – at NO EXTRA COST. Avoid a parade of old desks and filing cabinets going through your office, distracting both employees and customers.
Regular hours service:
Our crews come in and work around your staff and clientele as quietly and possible. Often we are able to do most jobs this way without any problems
After Hours Service:
When your normal business hours are just too hectic to have crews removing items from your premises, we can schedule appointment from any time from 8 in the morning to as late as 8 at night.
Weekend Service:
When normal weekdays are just too busy, we are happy to provide our weekend service. We work 7 days a week at making workspaces clutter-free.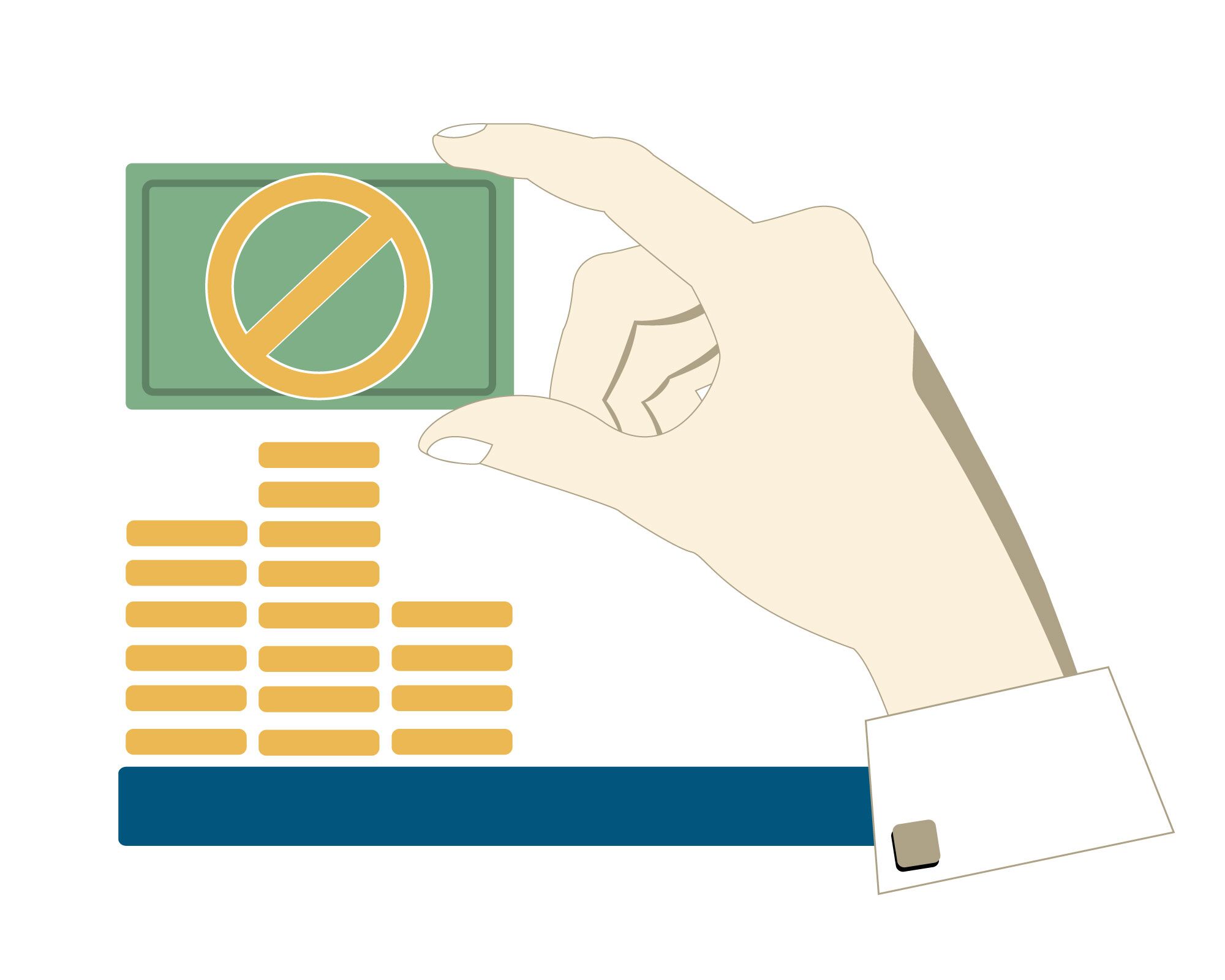 We Fit Your Bottom Line
Due to our decision to only covered vehicles to transport your goods so that usable items do not get damaged, we have eliminated the use of dump boxes. This means no bulky hydraulic system to take up space and weight.
All-inclusive up front pricing – no nasty surprises. Make sure you ask any prospective removal companies what their fees include. Some companies advertise a low priced "junk removal" service, take your credit card, and then tack on labour fees, tipping fees, fuel surcharges, carbon taxes, extra charges for certain appointment times, and other expenses after the fact.
YYC Junk trucks can carry twice as much junk per load as one of those regular junk trucks you see around town. This saves you time and money, as we can haul twice as much stuff while using the same amount of fuel and time.
When choosing a junk removal company for moving and disposing of sizeable quantities of bulky office furnishings, keep truck size. in mind!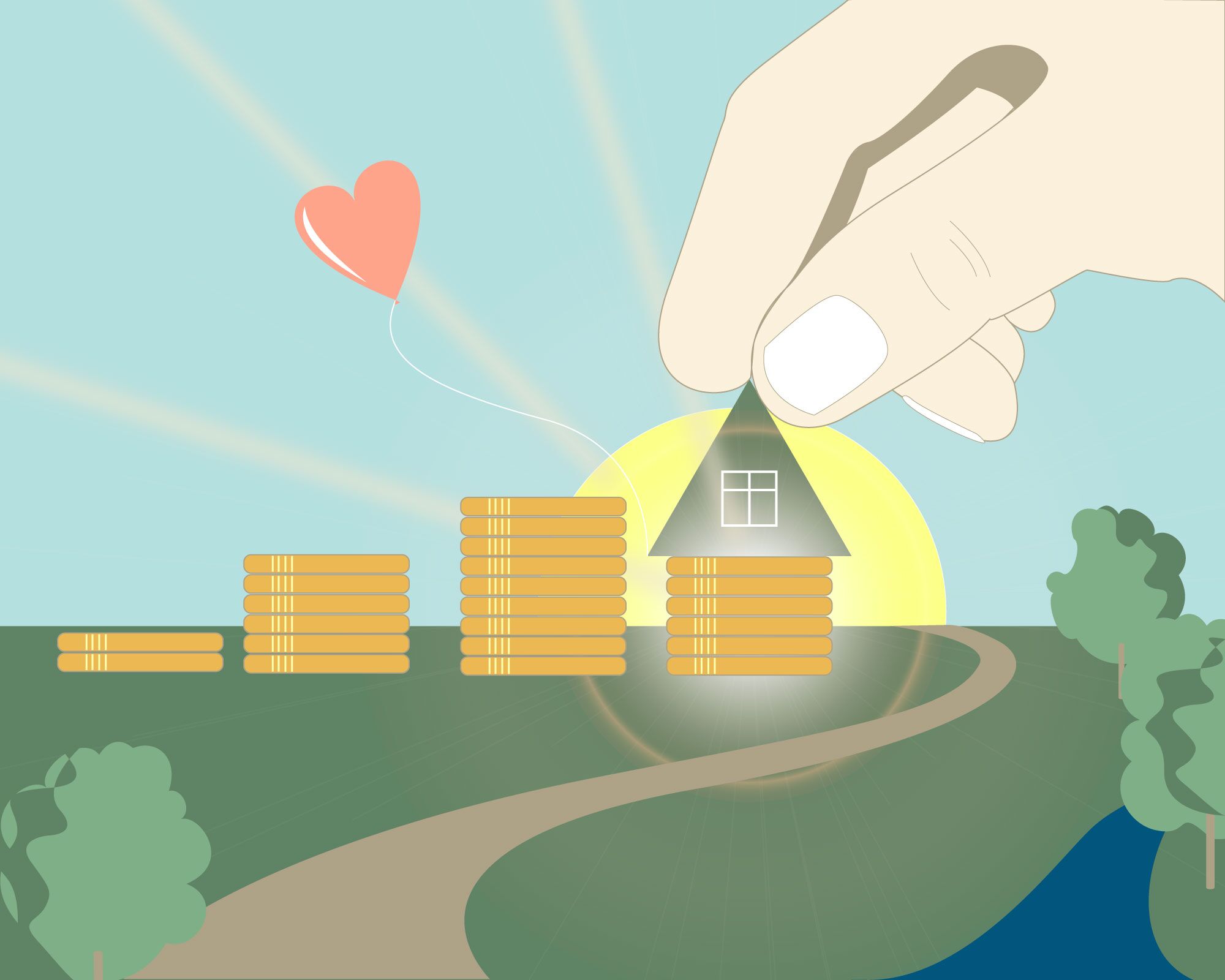 Supporting Your Company Image
Many of your old items may be reusable. Some of your old stuff could be usable by others. Items such as office furniture, chairs, office supplies, paper and more can be taken for donation rather than the landfill.

If not reusable, office furnishings may often be recyclable. Items that are not able to be donated can often be recycled. Electronics, metal cabinets, chairs, and many other types of items

No one wants to see people smashing up old office furnishings in front or out back of your business. We never do this! Moreover, our network of charities can often find homes for a fair amount of your old furniture. Pieces we can't re-home will be recycled if possible. Finally, items in poor condition will be properly and discreetly disposed of.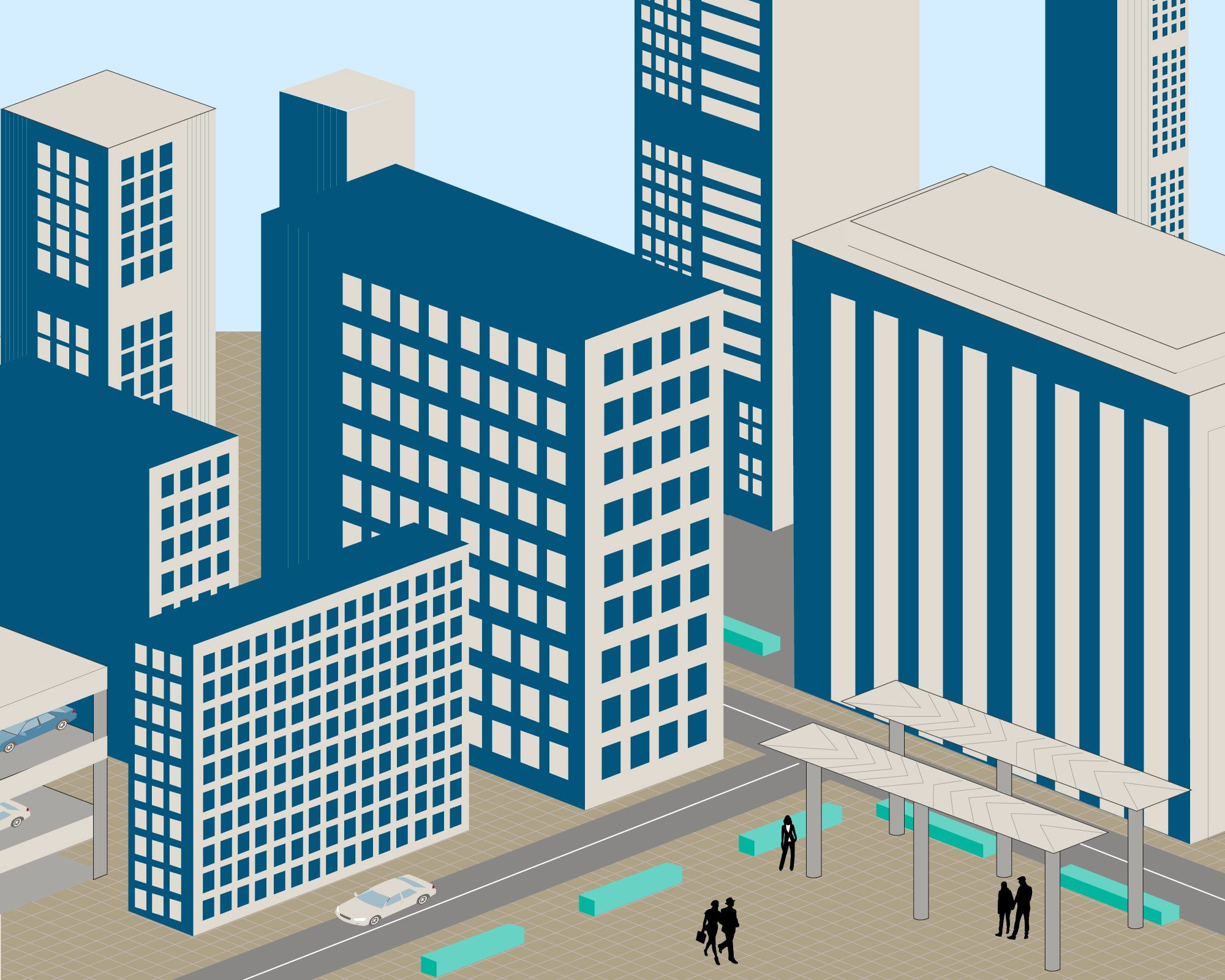 How We Work with Businesses



Now we have extended our services to provide solutions for every client and situation. Some commercial junk removal jobs require extra help above and beyond the ordinary hauling and loading.

Basic service: you do the designating, tagging, gathering, and disassembling of all the items which will be removed. We do the moving, hoisting, and loading! From there, our team sets out to donate and recycle whenever possible.
Advanced junk removal service: our skilled team completes tasks such as bagging files and papers, gathering books and extraneous office supplies, and disassembly of office furnishings.
Additional Support
Whether your Calgary business requires a single office desk picked up for junk removal or an entire office branch cleaned out, we offer solutions that work.
Inquire with Us About:
– periodic, multi-service volume pricing and discounts
– invoicing arrangements
– office cleanouts, store closures, business remodeling, and property management
Call 403 829 1958 to speak to a representative about pricing, availability, and just about any question you want to ask
What Happens to Your Business' Stuff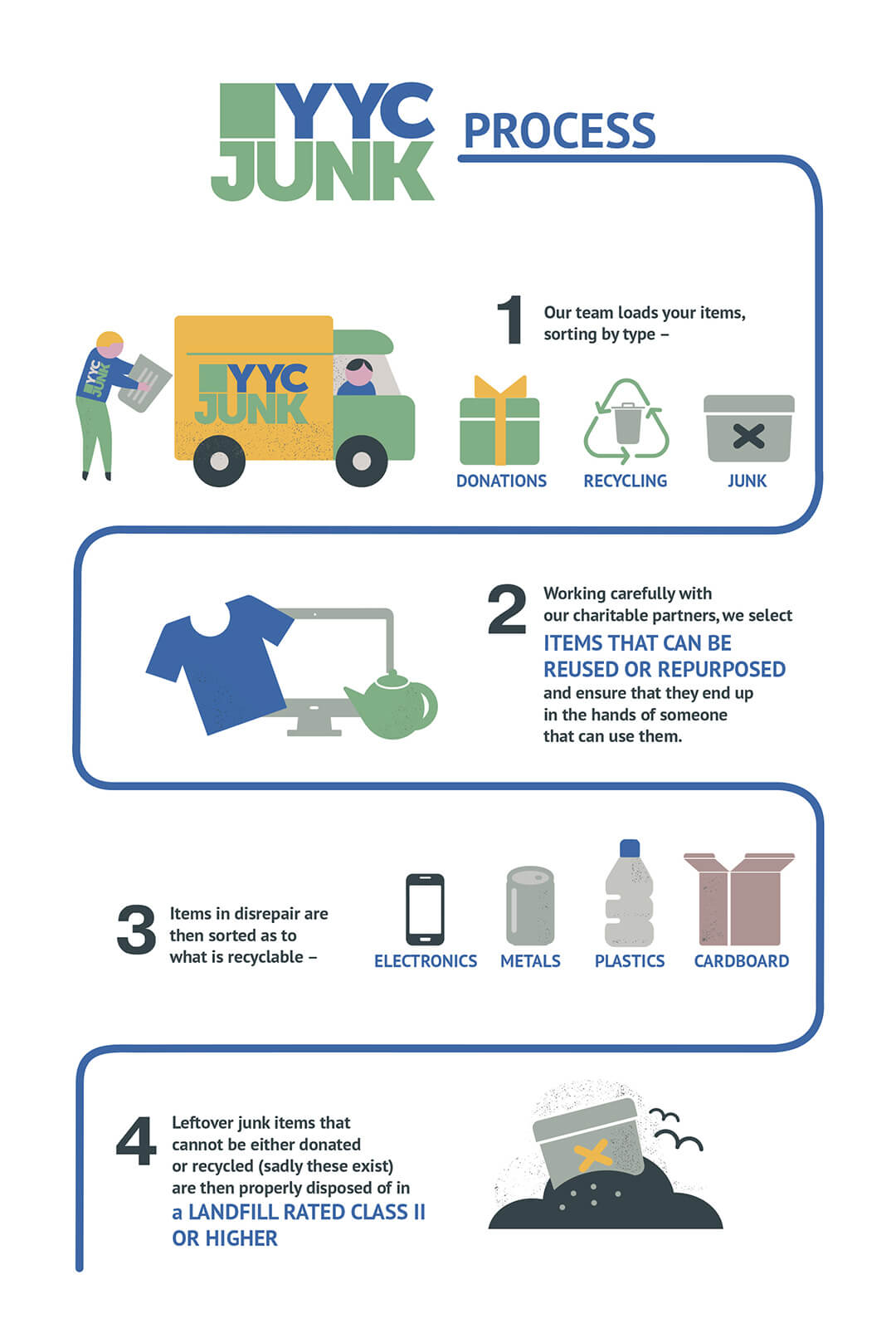 Ready for Your Office Transformation?
Our team will arrive and provide a price before proceeding with the removal of anything. No credit card or obligation required!
YYC Junk's Modern, Fuel-Efficient Vehicles Hold 2x the Volume
Perfect for any size of commercial junk removal project, keep in mind our trucks can hold up to two times that of the standard junk truck you see in Calgary. This means our team can take as much in one load as a competitor would need two trips for.
What Does Our Business Need to Do to Have Items Removed?
STEP 1:
CONNECT WITH US AT YYC JUNK
Don't enjoy unnecessary complications? Neither do we! Simply book online or give us a call at 403-829-1958. A team member will gladly assist you with any questions you may have about our commercial and business junk removal services.
STEP 2:
LET'S SEE WHAT YOU'VE GOT
Regardless of the size or amount of office furnishings that need to go for your business junk removal, our crew will come and give you a quick estimate. Naturally, our estimates are no obligation and free. From there, we can either perform the removal right away, or book for a more convenient time for your business.
STEP 3:
SIT BACK AND ENJOY YOUR COFFEE- YOUR PART IS COMPLETE!
YYC Junk aims to reduce negative environmental impact by limiting the amount we visit the city landfills. You can be sure we will divert, donate, or recycle everything from your business junk removal that we can.