Calgary Hoarding Cleanout
Disorder, clutter, collecting, or hoarding?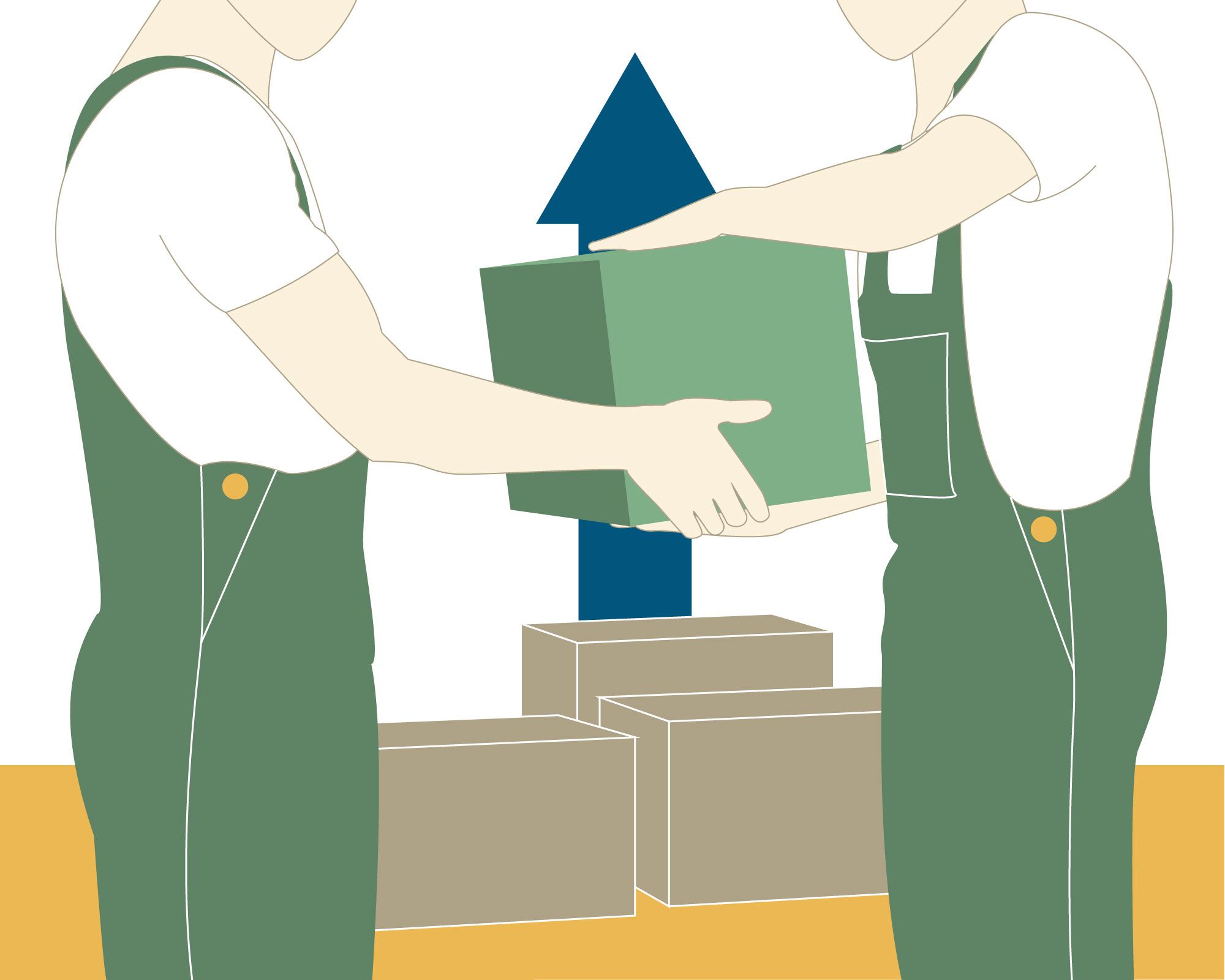 Dependable & Reliable


The process of letting go and clearing possessions and paraphernalia out of our spaces requires intention. Clothing, memorabilia, old documents, books. Acquiring things comes easily and with little effort. Fortunately or unfortunately, part of modern life seems to include the introduction of "stuff".
Feel confident that everything goes to its rightful place. Point out what needs to go and watch us work our magic. Taking both our social and environmental responsibilities seriously, we guarantee that any possessions still in good order will be donated to someone in need of them. Alternatively, we always ensure that well-loved pieces made of recyclable materials such as metal are properly reprocessed by local Calgary outfits. Naturally, trash goes to its proper place, too!
Punctual, courteous, communicative. Our troupe of waste warriors knows their stuff. Furthermore, you can be certain your circumstances are nothing we haven't seen before. Respectful, non-judgemental workers certainly make the task at hand more pleasant for everyone.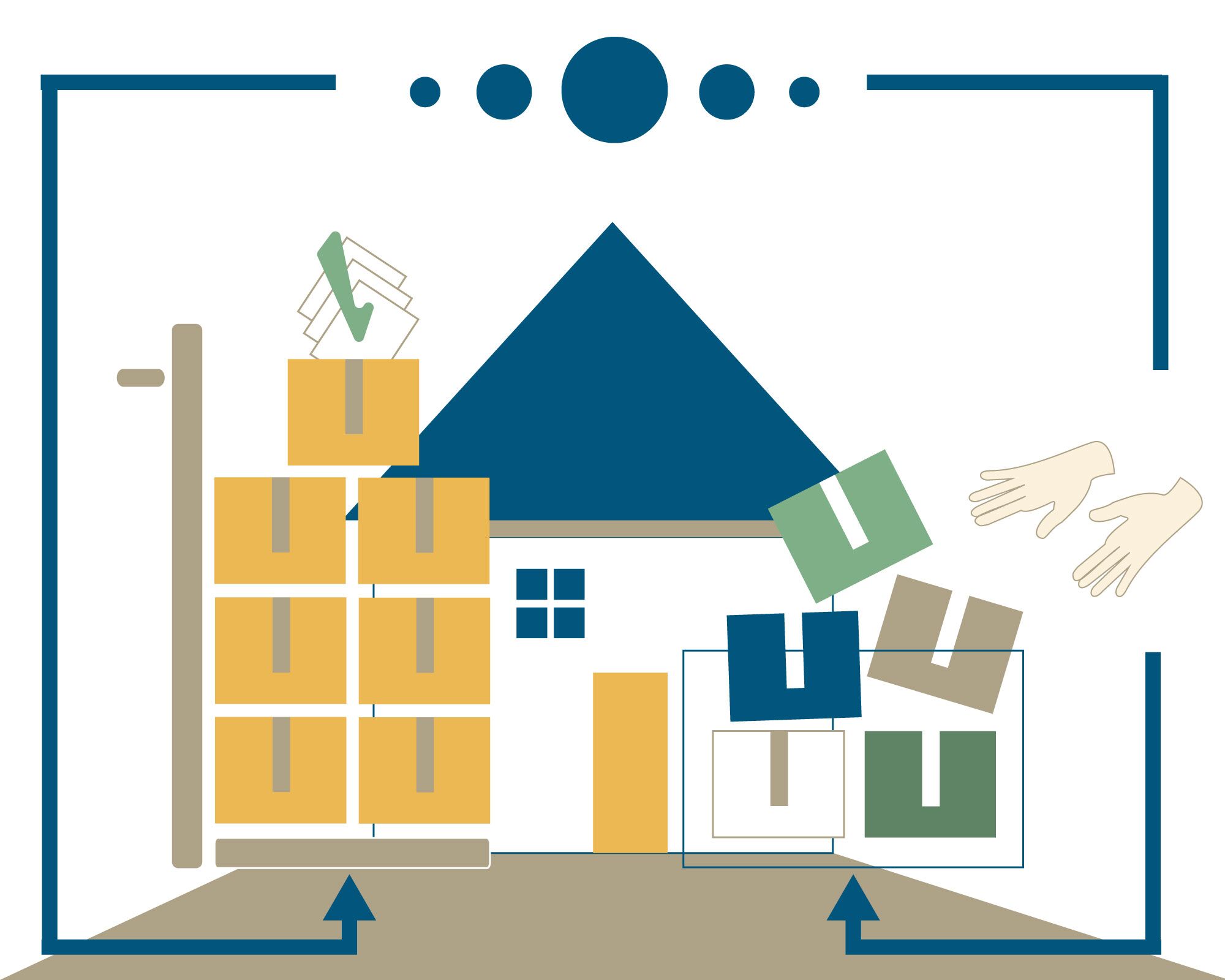 Conquering Junk Together


People often don't have the resources, manpower, or time to dispose of the accumulated junk from their home. You're not alone! A professional junk removal service is always the best solution in these situations.
Our professional team has experience in de-cluttering, hoarding cleanup, estate cleaning, and preparing properties for sale. Enjoy all areas of your home again!
Assessing the situation and discussing the client's needs and goals, we work with you to create a plan of action before beginning. Then, we attend to the de-cluttering and clearing process. Of course, this includes bagging and sorting of materials into donations, recyclables, and what needs to go to the landfill.
Striving to make your junk removal experience as painless and uncomplicated as possible. Our large truck size combined with expert staff provides the elbow grease to make hoarding cleanouts go quickly and smoothly. Skillful, experienced staff mean that you won't need to be patching up drywall after we leave.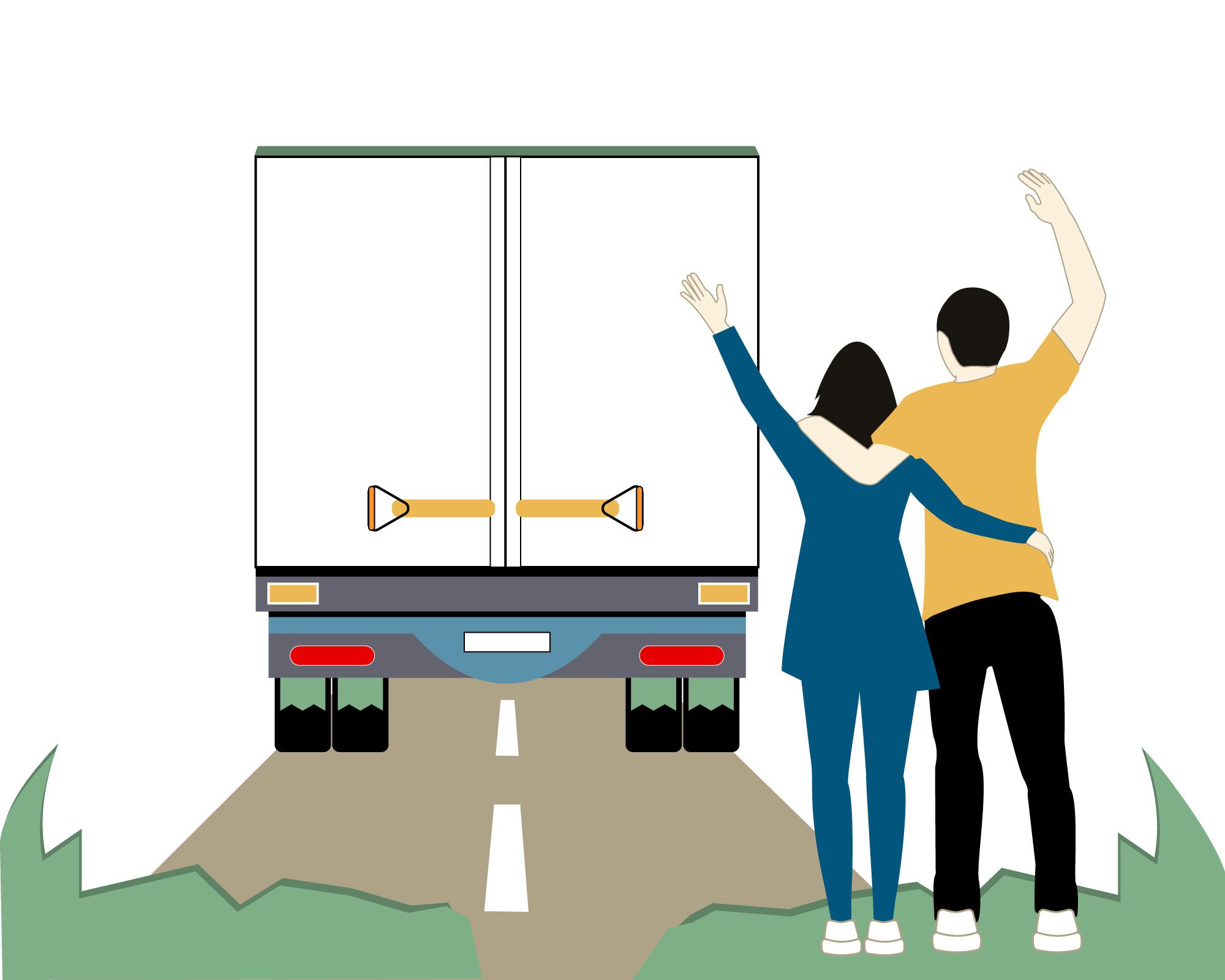 Easy Come, Not-So-Easy Go
You might be interested to know that…

Hoarding affects between 2 to 5% of adults. In fact, statistically that means in Calgary alone, between 24,780 and 61,950 people struggle with this disorder.
People of all backgrounds, cultures, ages, and financial fitness may be troubled by hoarding tendencies.
Compulsive hoarding disturbs everyday life in ways you might not even realize. For example, severe hoarding makes it very difficult for service people to enter and work on the premises. Often companies may refuse altogether. Our junk removal Calgary team has been in homes of hoarders with failing electricity, no telephone or cable service, and without furnace cleaning in decades.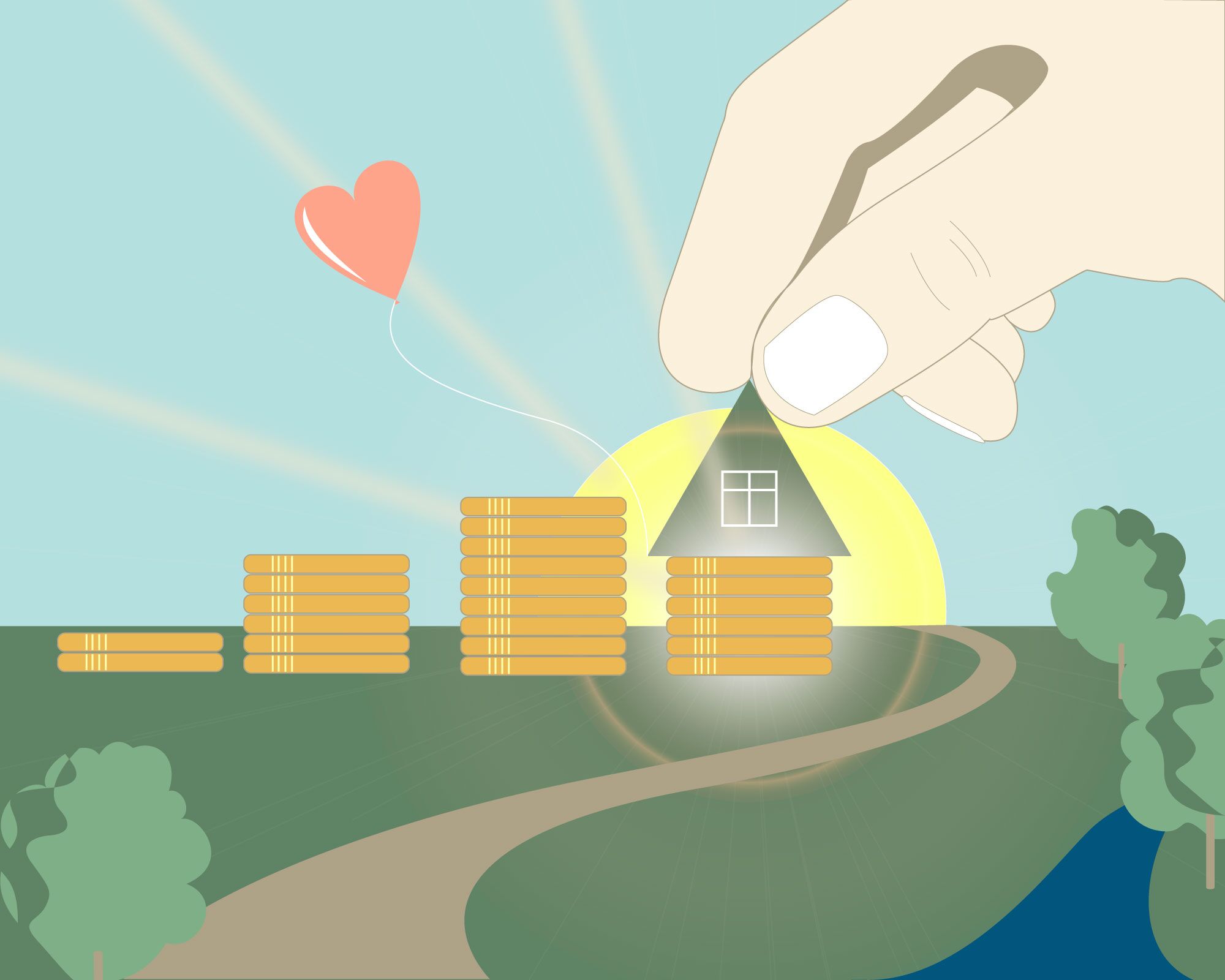 Donation & Recycling First

At YYC Junk removal Calgary, we make sure that donation and recycling comes first before we even think of going to the dump. This means that anything still of use will be re-homed, repurposed, or reprocessed into new material. Let us make it easier for you.
Top clutter items that we recycle:
– paper, newspaper, files, magazines, junk mail, fliers
– plastic bags, bottles, cans, glass
– metals, electronic equipment and parts, car parts, old appliances
Examples of things that we donate:
– clothing, shoes, and accessories
– furniture, linens, décor
– kitchen necessities, small appliances, and dishware
– craft supplies, games, and toys
– books
What Happens to All of the Stuff When YYC Junk Arrives?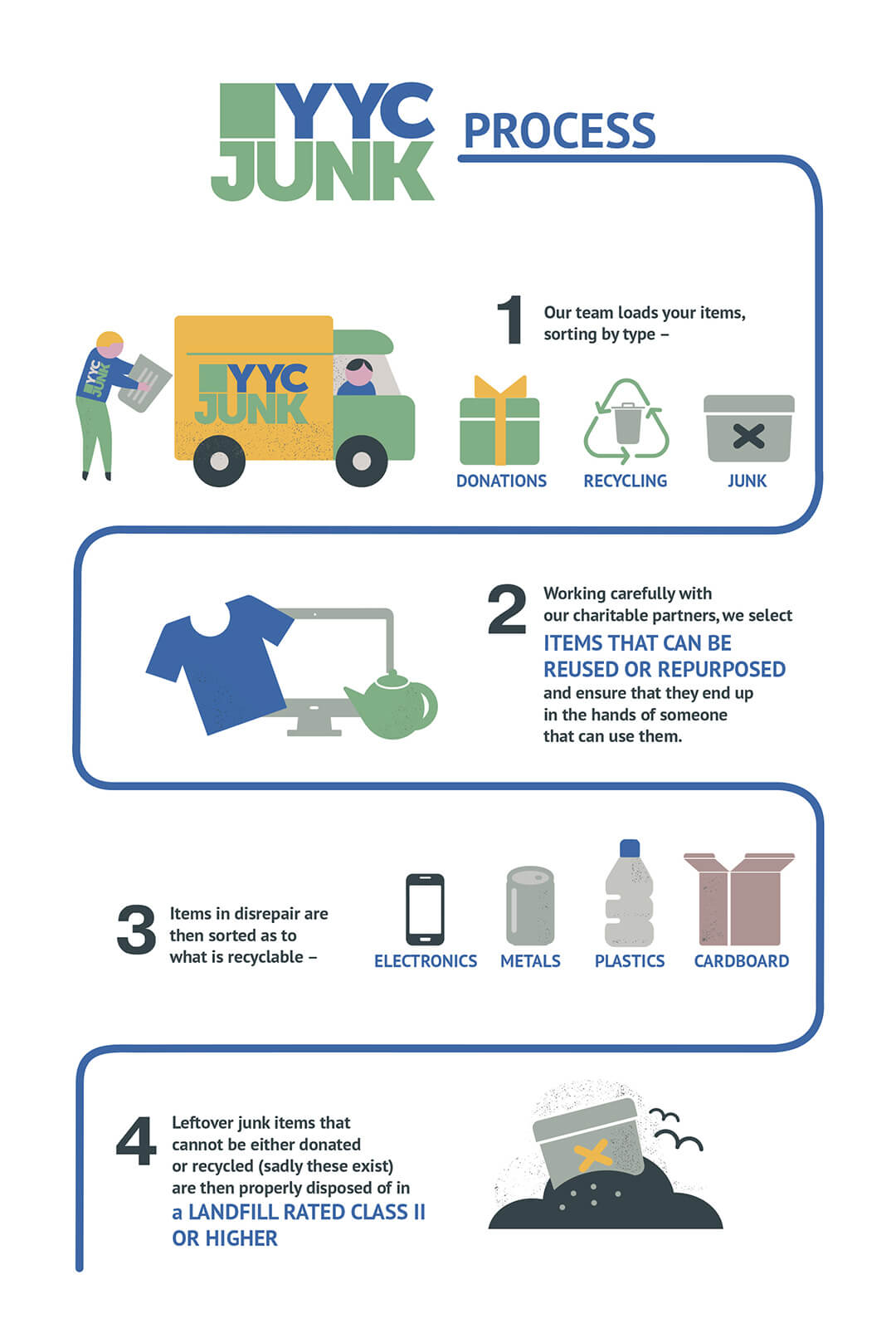 I am ready. Get Rid of My Junk!
Our bookings require no credit card or obligation. Our crews will arrive and give you an exact price before they even touch your stuff. Let the removal begin!
Our modern, fuel effecient trucks are 2x the size of our competitors
Estate cleanouts can get big, and quickly. YYC Junk is perfect for these large jobs, as our trucks are two times the size of the standard junk truck you see around town. One crew can remove as much in one load as two of our compeitors crews, saving you time and money.
What Needs to Happen to Begin a Hoarding Cleanout?
STEP 1:
LET'S TALK JUNK
Simple and fast to reach, ring us up at 403.829.1958 or use our quick, convenient online booking. A team member will gladly answer any questions regarding your Calgary hoarding cleanout.
STEP 2:
ASSESSMENT & SCHEDULING
An experienced senior member of the YYC Junk team will drop by to assess the Calgary hoarding cleanup requirements. Regardless of the quantity of items- furniture, clothing, recycling, ornaments – you can be sure we have seen it all before. Our professional team will provide a free, no-obligation estimate for the Calgary hoarding cleanout and schedule in a convenient date to begin the process.
STEP 3:
RELAX – YOU'RE DONE!
With your permission, we will re-purpose, recycle, or donate as many of your unwanted items in good condition as we can. Our goal being to minimize the amount of junk we take to the dump.